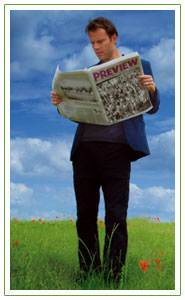 Sustainable Earth® News & Media
Our newsroom is designed to keep you informed on the latest news and events in our company. Check back here periodically for the most up-to-date news releases, awards and recognition, product information, as well as a listing of media contacts.
Awards & Recognition
ISSA 2007 Innovation Award
ISSA 2007 Best Customer Service Award
Corporate Express Press Releases
December 3, 2007: Corporate Express Press Release
Corporate Express offers companies a way to reduce environmental impact through Sustainable Earth cleaning products. Read more >
In the News
January 2008: GreenBiz.com
Strategic Thinking: A Five-Step Program for Sustainability Read more >
December 14, 2007: Denver Business Journal
Corporate Express rolls out line of green cleaning items Read more >
December 6, 2007: Environmental Leader
Corporate Express Takes Green Cleaning Product Nationwide Read more >
December 3, 2007: CNN Money
Survey finds that U.S. Employees prefer companies that incorporate environmentally friendly practices in the workplace. Read more >
August 20, 2007: BusinessWeek How to Heal a Sick Office
From replacing synthetic materials to letting the sun shine in, cleaning up a toxic workplace is easier than you think. Read more >
August 20, 2007: BusinessWeek Greening Your Cleaning Agents
Corporate Express offers a solution to the problem of environmentally damaging cleaning solutions. Read more >
Media Inquiries
For general inquires about Corporate Express, Sustainability, or the Sustainable Earth product line, please contact us at 303-664-2000.