Sustainable Earth® for People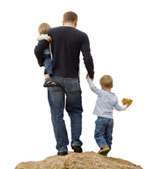 Sustainable Earth® commercial cleaning products work effectively without being harmful. We omit ingredients that are harmful to humans including:
Carcinogens
Nervous systems toxins
Endocrine disruptors
Reproductive toxins
Our formulas include naturally derived active ingredients like sugar and fruit-derived acids. We eliminate harmful chemicals and replace them with alternative ingredients while ensuring our products' performance.
Sustainable Earth

®

Ingredient
Traditional Ingredient
Narrow Range Ethoxylates
2-butoxyethanol
Polyglucoside Surfactants
APEs
Hydrogen Peroxide
Harsh Acids and Alkali Builders
Lactate Esters
Petroleum Distillates
Vegetable Derived Surfactants
Petroleum Derived Surfactants
Fruit Derived Solvents
Unfriendly Petroleum Solvents
Fruit Derived Acids
Inorganic Acids