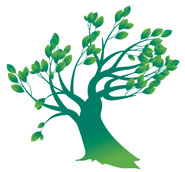 Green Certifications
All Sustainable Earth® commercial cleaning products must meet the requirements and environmental criteria of Green Seal or of EPA's Design for the Environment Program. This marks the first time a brand of performance-driven cleaning products meets or exceeds these stringent sustainability certifications.
For cleaning products not included in the current environmental standards, Corporate Express has adopted the SEGC-114 Sustainable Cleaning Product Design Standard. This industry-leading proprietary standard raises the bar by examining each product's innovation and identifying packaging and product prerequisites, as well as outlining preferred product testing methods.
The following chart details the Sustainable Earth® cleaning products' present environmental certifications.