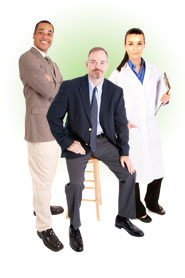 About Us
Corporate Express US, Inc., a wholly owned subsidiary of Corporate Express NV (NYSE: CXP), is one of the world's largest business-to-business suppliers of essential office and computer products and services with 2006 sales of approximately $4.9 billion in North America. Corporate Express' product offering includes office and computer supplies, office furniture, facility supplies, document and print management, desktop software, imaging and computer graphic supplies, promotional products and other similar products.
In addition to our Sustainable Earth® line of commercial cleaners, Corporate Express also has the janitorial, sanitation and breakroom supplies you need – when and where you need them. Just select from our high-quality, great priced products and we'll take care of the rest. And, if you need any assistance, we have local Facilities Consultants who will work with you to understand your company's needs and develop a program that's right for you. Simply think of us as your local Jan/San supplier.
Corporate Express – the convenience of getting all your facility and
office supplies from one powerful source.